Patented hull technology
for a better ride
Softer
Petestep® deflectors, lowers slamming in seaway and reduces G-force by up to 50%, resulting in unmatched ride comfort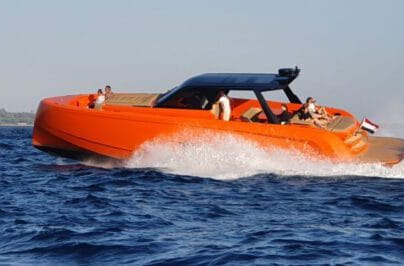 Quieter
No more clatter and clinking! Petestep® hulls create a lot less noise from the sea, which significantly adds to the comfort of the ride
Leaner
Up to 35% less energy is required to propel the boat forward, dramatically lowering fuel consumption and increasing range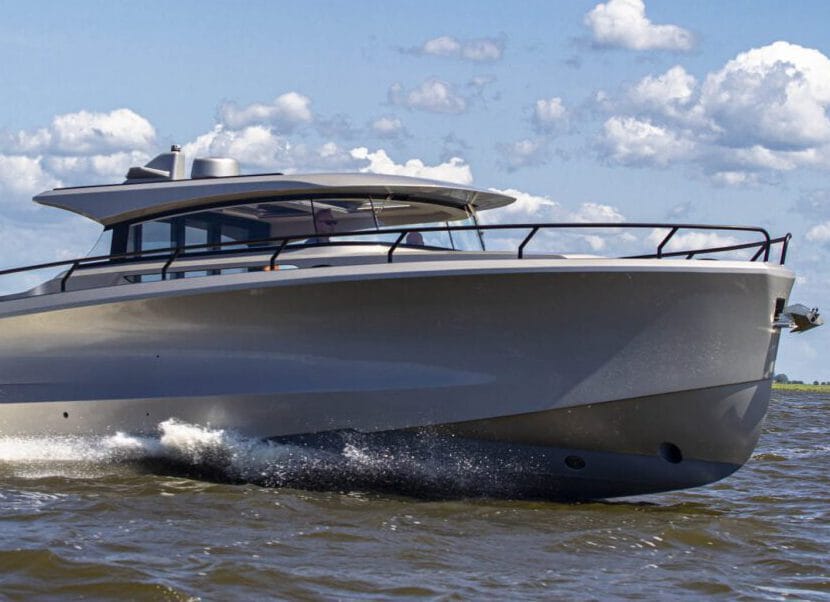 More stable
Petestep® hulls increases stability, both at speed and at the dock, making you feel safer on the water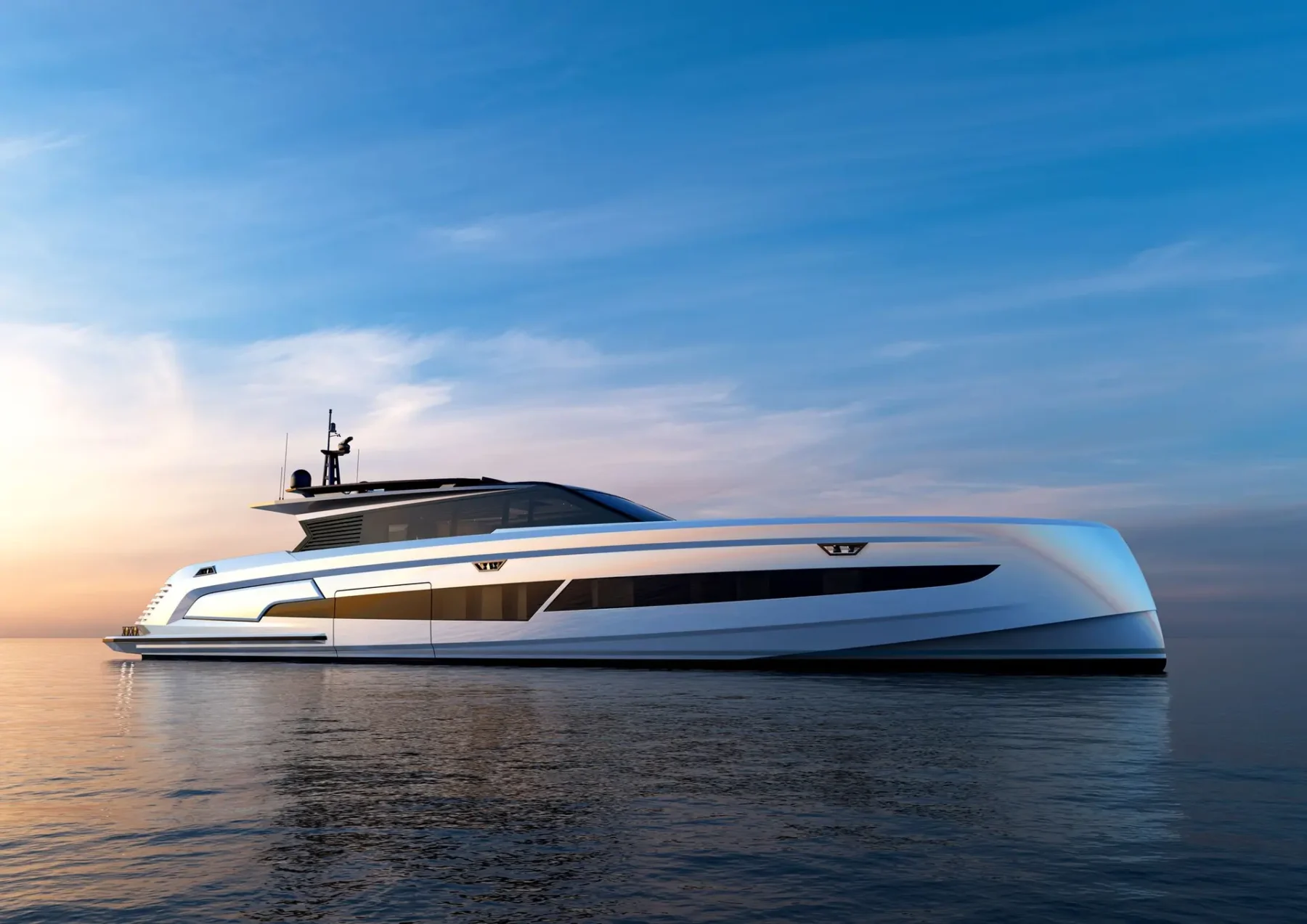 "I've never felt anything like it – it really is amazing!"
– Jack Haines, Motorboat and Yachting (UK)
The Petestep® spray deflectors
Our patented technology with the unique combination of higher comfort
and best planing efficiency in the industry
How does it work?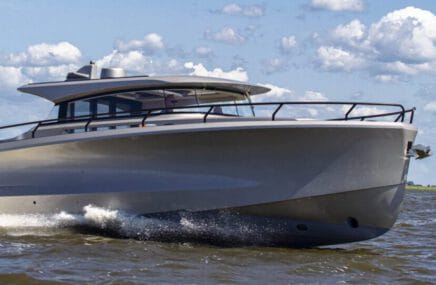 Spray water makes a difference
Our patented technology utilizes the otherwise wasted spray water, and creates an increase in efficiency and comfort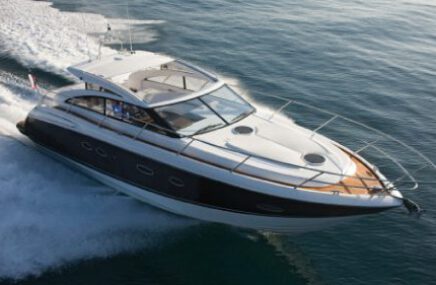 Conventional spray rails
The spray rails are noisy and make the boat slam harder in waves. By pushing spray water to the sides of the boat, spray rails also waste energy, resulting in a much higher fuel consumption than necessary.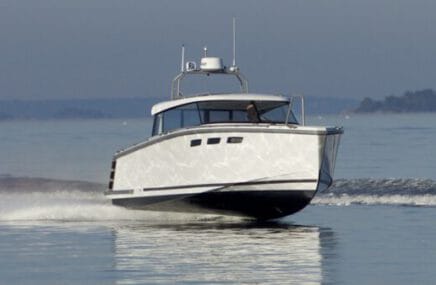 Petestep® deflectors
Petestep deflectors redirect the otherwise wasted spray water down and aft, giving the boat a lift and forward thrust force. The combined result is a much lower energy need than other V-bottom hulls.
Petestep® projects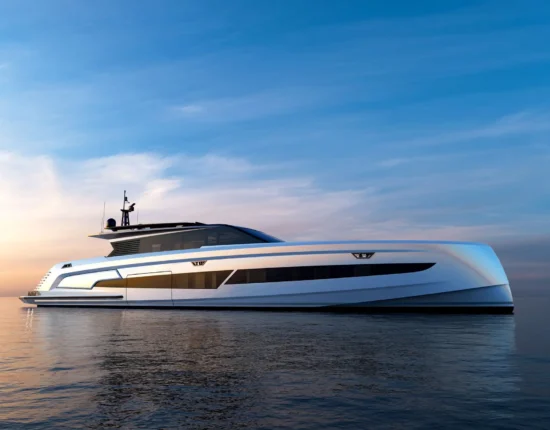 Vanquish 115 Veloce
Petestep to optimise comfort and performance levels as well as increase efficiency at top speeds.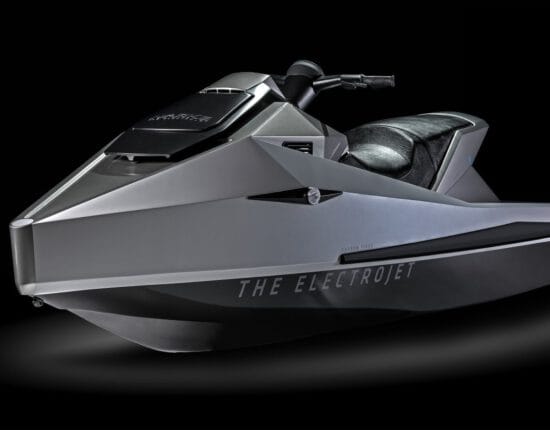 Narke GT95
Electrojet extended range by 15% up to 2 hours and a less spray, g-forces.
How can we help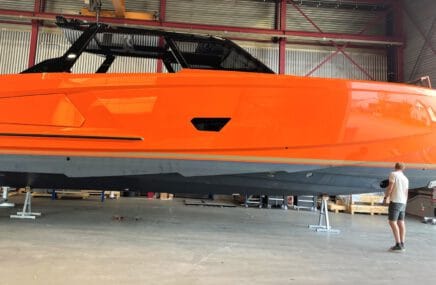 Hull development
For all boat models, we design the Petestep® hull to suit this particular model's intended use and characteristics, with its specific engine options. This ensures that the boat will always run with great comfort and maximum efficiency.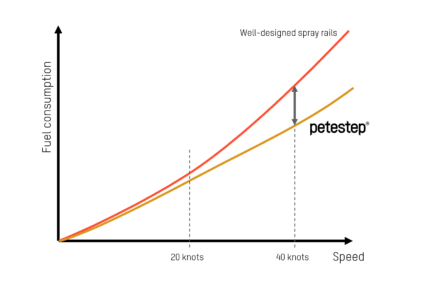 Performance estimates
Most projects start in a feasibility stage, where Petestep supplies predictions to the performance and powering requirements. This could also include a comparison to a conventional hull illustrating the performance differences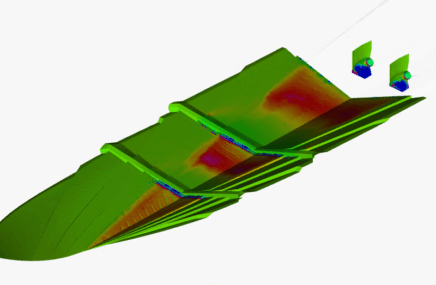 Advanced analysis
We can handle most advanced analyses on planing hulls, including turning and wave simulations. Also how propulsion systems such as water jet and surface drives affect the performance and seakeeping.