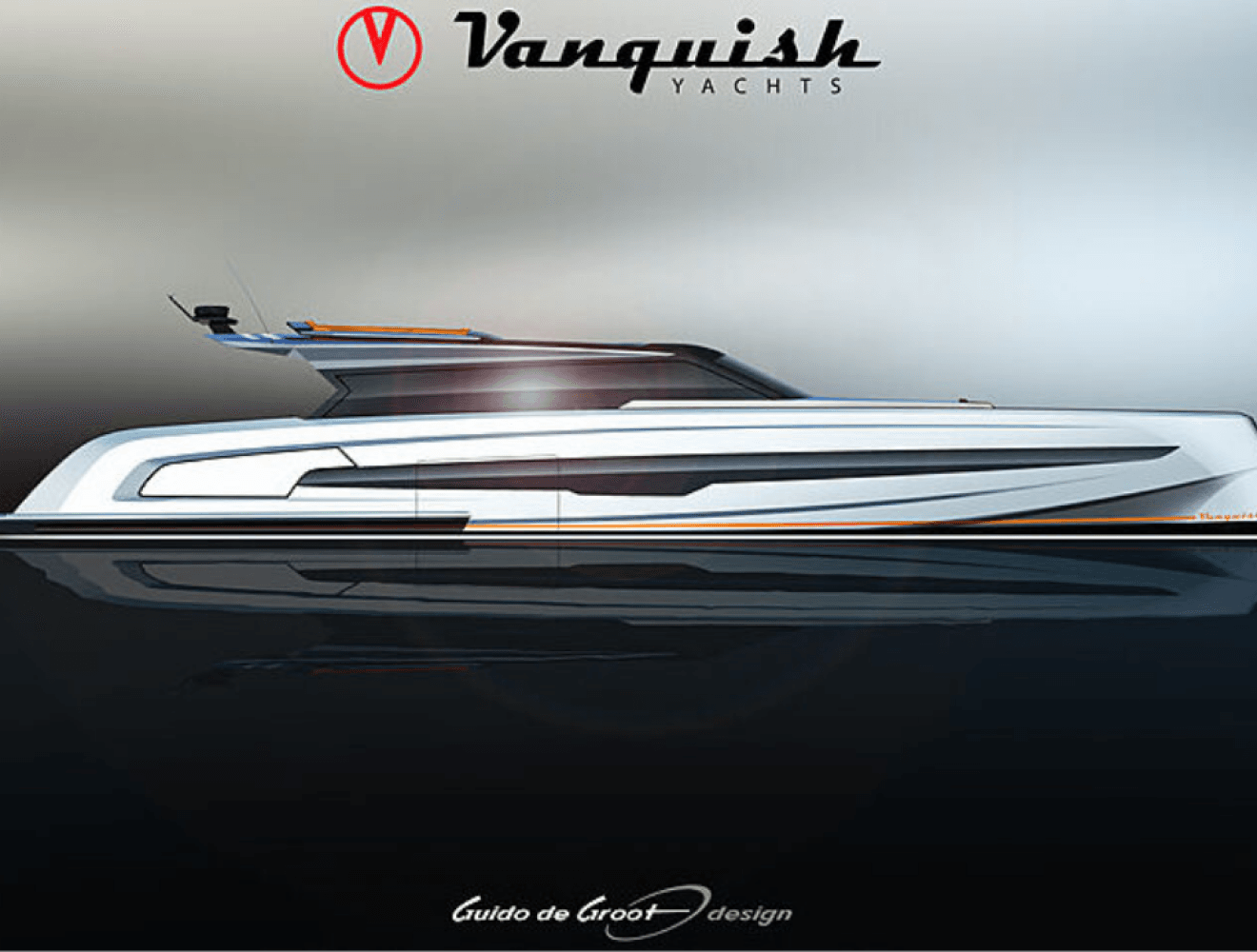 October 25, 2021
Petestep on the world's fastest aluminum superyacht
Vanquish has received a thrilling new commission from a repeat client for what is set to be the world's fastest aluminium superyacht with conventional engines.
This VQ115 Veloce will be a tri-deck powerboat capable of a whopping 50+ knots of speed, an exceptional feat for a 35-metre motoryacht. To achieve this power, we'll be installing three MTU-Rolls-Royce 2600s engines backed up by surface drives and a design that took the speed machine factor as its starting point. At the same time, the yacht will have a range of some 500 nm when running on two engines, with an extra fuel tank for cruising at 15 knots.
The narrow hull has been developed by Studio Delta, and Petestep has optimized the comfort and performance levels, as well as increased efficiency at top speeds with our Patented Petestep technology. Guido de Groot has done the design of the exterior and interior.
This shows that Petestep technology has great benefit from the smallest planing hull to high performance superyachts.
More info will follow, the Yacht is under production.