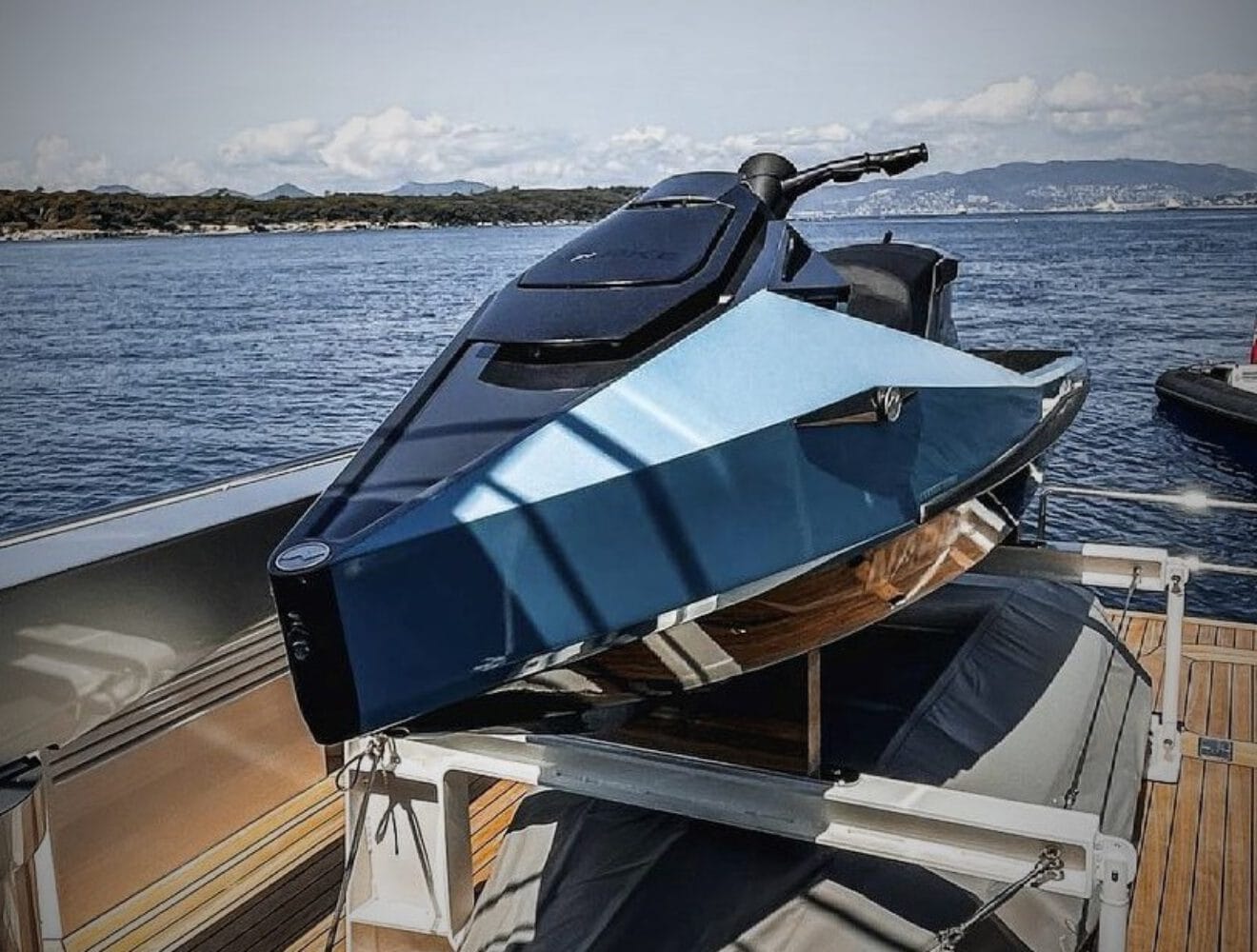 July 11, 2021
Electric segment sees great value in Petestep technology
After successful launches of the pioneering models Zodiac eJET 450 and Narke GT95, confirming Petestep's simulations of reduced hydrodynamic resistance, as well as significantly softer and quieter ride. This has led to a great surge in requests for battery-electric boat development with Petestep technology.
The Swedish company's patented hull form can help increase the range of planing boats by up to 30%, compared to a well-designed traditional hull, and Petestep has already improved the hull efficiency for boats in PWC size up to 115ft superyachts. This without making the production of the boat more complex, more expensive or requiring advanced software/mechanical control systems.
The world is in a rapid shift to a sustainable lifestyle, reflected by UN:s 17 sustainable development goals. While major European countries are banning new fossil fuel cars from 2030 and 2040, petrol engines are already banned on many lakes around the world. This has created a need for boats with green technology since a few years back. The marine industry has been years behind the automotive industry when it comes to electrification for various reasons. Among other things, land vehicles of similar weight are around 5-10 times more efficient than planing boats, limiting the possible range with a battery pack and effectively limiting the customer base of electric boats.
Efficient conventional boat hulls most often use spray rails, or "strakes" which make lots of noise when planing, and also make the boat slam much harder in waves. Petestep's spray deflecting technology reduces the wetted area of the hull and regenerates otherwise wasted spray energy into thrust, creating an up to 30% range increase compared to a well-designed conventional hull. In addition, Petestep's technology makes the boat travel smoother in waves, with substantially lower noise levels.
– At electric car producers, the demand is great for tires that makes less noise and minimize rolling resistance to increase range. We see the same tendencies where this is becoming important for electric boats, where a lower hull noise can do wonders for the premium feel of the boat as the engine noise is removed, says Jonas Danielsson, CEO at Petestep.
Electric boats with great comfort and better range is an important step in the right direction for making emission-free and sustainable boating accessible for everyone.
The staff at Petestep are committed to staying at the forefront of sustainable technological development, using high-tech simulation tool such as CFD (Computational Fluid Dynamics) in every project to optimize the hull for each boat model. Working in close collaboration with the best yacht designers, shipyards and equipment manufacturers, ensures the optimum performance and comfort on the water.